Free Range
Our hens wander around freely from morning to night.  They cannot wait to get out at first light to scratch, stretch and flap their wings.  They love to dust bath and meet all their friends socially.
Boschveld Chickens have the opportunity of being allowed the " 5 Freedoms."
1) Freedom from hunger and thirst – by ready access to fresh water and a diet to maintain full health and vigour.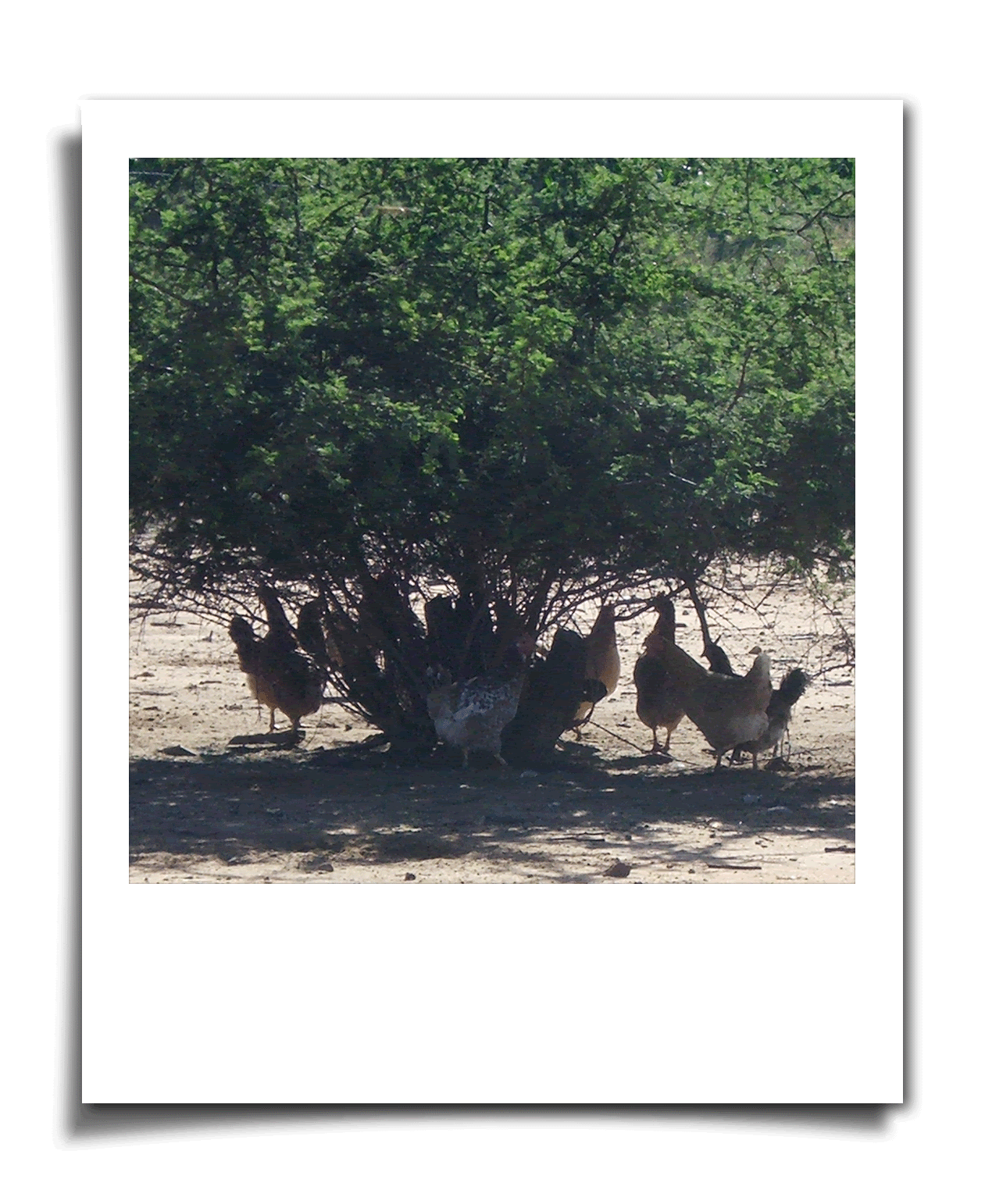 2) Freedom form discomfort – by providing an appropriate environment including shelter and a comfortable resting area.
3) Freedom from pain, injury or disease – by prevention of rapid diagnosis and treatment.
4) Freedom to express normal behaviour – by providing sufficient space, proper facilities and company of the animal's own kind.
5) Freedom from fear and distress – ensuring conditions and treatment which avoid mental suffering.